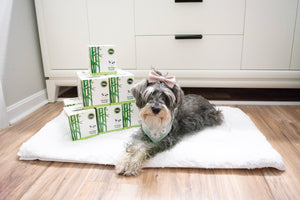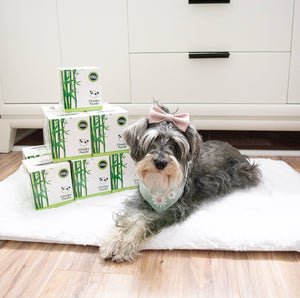 October Edition 2022 Recap
Well, it's finally happened. The clocks have gone back, it's dark when you leave for work, and whenyou get home from work and it's raining pretty much all the time. But it's not all doom and gloom,it's officially cosy season so grab a hot drink like Colin, get comfy on the sofa and see what we havebeen up to at PandaHQ....
Recycling Week 2022 - The Cheeky Panda x
iRecycle
Recycling Week - 17-23 October
For recycling week 2022, The Cheeky Panda partnered up with iRecycle to give a local canal a much-needed clean-up. This is part of our continued commitment to doing our part to deliver a cleaner, green future. Removing litter before it enters the world's oceans is key to preventing once pristine ecosystems from becoming over run with rubbish. Since 2017 The Cheeky Panda has saved over 450,000kg of plastic and a key mission of ours is to reduce plastic waste. We are proud of our team who came out to make a difference and clean up our local waterways.
P.S. Head to our Instagram page to learn more about what we found lurking in the canal.
Tissues at the ready...
With the cold and flu season predicted to be one of the worst seen in decades, we have a range of tissue products which will mean that your business won't lose out on key sales during this period.
We have highlighted across trade press titles (such as Grocery Trader, Wholesale Manager, and Talking Retail) a huge spike in seasonal cold and flu cases seen in Australia this year (a sign of what is to come in the UK) and a decrease in European tissue production capacity due to the on going war in Ukraine, retailers will need to look to ensure supplies during the peak cold and flu season.
Our naturally hypoallergenic range of cube box, flat box and pocket FSC certified Bamboo tissues are a winter essential to stop the spread of colds and flu. For more information, or to find your nearest distributor, please email: tradesales@cheekypanda.com
Retailer
Spotlight:


The Cheeky Panda X Zebra Plant Based

The Cheeky Panda works with a numbers of retailers across different regions to make our products more accessible to our growing customer base. In this issue, we look at Zebra Plant Based, the quick commerce platform whose shopping platforms focuses on plant-based products across London. By stocking The Cheeky Panda product range, Zebra Plant based are tapping into the growingdemands by consumers for sustainable products.
Our
Top Reads

for October