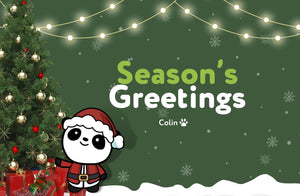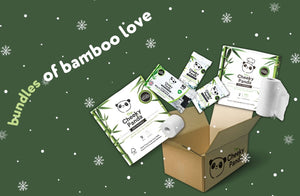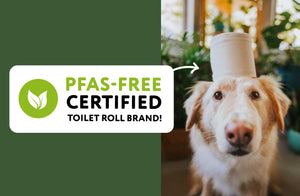 To date we've achieved some amazing results...
Why Bamboo
FSC 100% Certified
Our bamboo is FSC certified and not the same type of bamboo our panda friends chomp down on.
Carbon Balanced
Our Supply Chain is proudly Carbon Balanced while protecting the rainforest and its inhabitants from deforestation!
Skin Friendly
No chemical nasties, just pure, plant based natural ingredients and naturally hypoallergenic material.
Ultra Sustainable
Made from 100% bamboo. The Cheeky Panda's toilet paper produces 65.5% fewer carbon emissions than standard toilet paper too!
We try to make everything we do as good as Cheeky, that's why we're a proud B Corp, committed to making 'sustainability feel good'. Making everyday household choices doesn't need to be difficult. Do not compromise between comfort and luxury, we have both! We are eco friendly with all our bamboo products being FSC® certified. Our packaging is plastic-free and recyclable. Make a difference become more sustainable and save more trees and join the Cheeky Club .
The Cheeky Panda believes that beauty and household products should be cruelty free. We are proud to be Leaping Bunny approved. A global programme, Leaping Bunny requires cruelty free standards over and above legal requirements.
All of our own brand cosmetic and personal care products and household and cleaning products are approved under the Cruelty Free International Leaping Bunny programme, the internationally recognisable gold standard for cruelty free products. We adhere to a fixed cut-off date policy and proactively monitor our suppliers to ensure that our products continue to adhere to the Leaping Bunny criteria. Our supplier monitoring system is also independently audited.
For more information about Cruelty Free International, Leaping Bunny and Leaping Bunny criteria, please visit www.crueltyfreeinternational.org