The Cheeky Panda Bamboo Sustainability Report 2019-2020
Executive Summary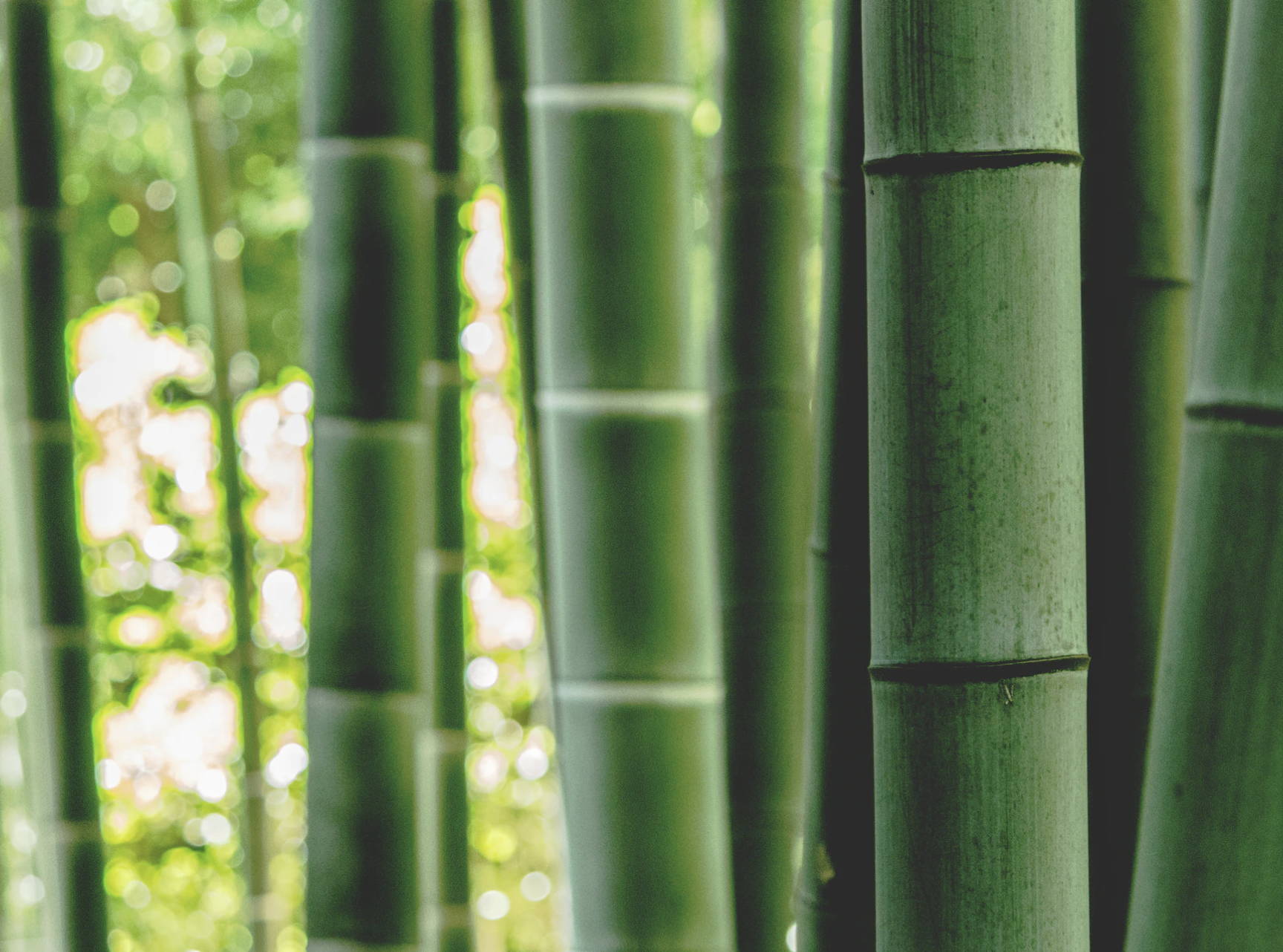 27,000 trees are wiped out as a result of traditional toilet tissue production every single day, with such production causing huge environmental damage.

This is not least deforestation, but also includes loss of biodiversity and excess carbon emissions. As we all become increasingly aware of the growing threat of climate change, we felt passionate about using our skills and expertise in business to do our bit.

It was on a holiday trip to China that we had the bright idea of taking advantage of bamboo to transform the industry. In 2016 we set up The Cheeky Panda, our mission being to create an ultra-sustainable range of tissues and wipes, offering a viable alternative to traditional tissue products and make them available to a global market.

We're incredibly proud of how far the business has come in just 3 years. At The Cheeky Panda, we believe that it is the responsibility of organisations and businesses to respond to changing consumer demands. As such, we feel so rewarded having had such a great reception to our brand both from the industry itself and, of course, from a growing base of satisfied customers.

Our use of bamboo means we are responsible for carbon emissions some 65% lower than would otherwise be the case through use of virgin tree pulp, meaning we tick our own boxes when it comes to acting in the face of climate change. We wanted to go one massive step further than this, however.



In 2017, we became the world's first carbon balanced tissue company, offsetting our emissions with a donation from each sale going to the World Land 2 2 Trust and their vital work in protecting and restoring the world's tropical rainforests.

Bamboo truly is a miracle material, growing 30 times faster than trees, and regenerating from its own roots after annual harvest. This means our tissue is 100% natural, free from artificial pesticides and fertilisers, making it dermatologically kind, and ideal for sensitive skin sufferers. Our natural, sustainable, solution has proven that ethical business can deliver competitive products, whilst protecting the environment.

In recognition of our innovative and industry leading product range, all FSC certified, vegan, and made from 100% sustainable bamboo, we recently became a certified B Corporation meaning we uphold the highest standards of social responsibility and sustainability. We are exceptionally proud of this award but remain far from complacent. We have ambitious plans for the future, aiming for a completely plastic free range for all viable products by the end of 2020.
Our passion for innovation and sustainable solutions is at the heart of everything we do, and we're very excited for the next stage here at The Cheeky Panda. Our sustainability report hopes to bring together all aspects of the company, outlining our key values and sustainability objectives, as well as recent achievements, and where we hope to improve in the future.
On the whole, we wish to maintain complete transparency over all elements of our business, with this report being key in doing so.
JULIE CHEN CEO & Co-Founder
Why Bamboo?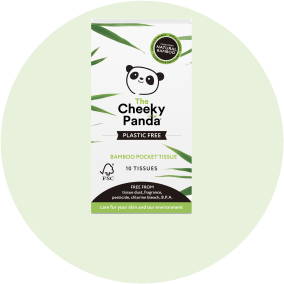 Here at The Cheeky Panda, doing our bit to combat climate change is what motivates our business every day. We aim to make our carbon footprint as small as possible and have measured the total amount of CO₂e produced by our toilet tissues from cradle to gate, with help from The Carbon Footprint Ltd (TCF).
This involved measuring each stage of our tissue's life cycle, from the cutting and pulping of our bamboo, the manufacturing process, and right through to final destination distribution.
TCF found that each 40-foot container of The Cheeky Panda is responsible for approximately 8.6 tonnes of carbon – that's 0.69 grams per sheet of bamboo tissue!
This makes The Cheeky Panda's carbon footprint significantly smaller than traditional alternatives, producing 31% fewer carbon dioxide emissions per sheet compared to recycled toilet paper, and 65.5% less than virgin source tissue!
Carbon Balanced Programme: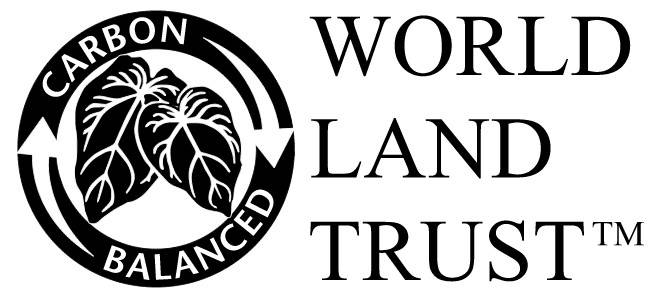 The World Land Trust Despite substantial progress so far, carbon reduction is still an integral part of our corporate mission. Since joining The World Land Trust (WLT) in April 2017 we have become a carbon balancing company. This means that, with every sale, The Cheeky Panda donates a portion of our revenues to the WLT's Carbon Balanced Programme, offsetting unavoidable emissions from the production of our products by supporting the protection and resto ration of carbon-rich tropical rainforest.
The Cheeky Panda specifically sponsors conservation work in Khe Nuoc Trong, protecting 20,000 hectares of lowland rainforest in the Annamite mountains of Central Vietnam.
With the funds provided, a team of rangers work in collaboration with local communities and authorities to patrol and monitor the forest, preventing illegal hunting practices and land clearance.
As Vietnam's economy grows and incurs rapid industrialisation, this region will become increasingly under threat, making adequate, well-funded protection vital in preventing deforestation, and the subsequent release of stored CO₂e into our atmosphere.
The Cheeky Panda's support also aids regeneration in Khe Nuoc Trong for regions previously degraded by logging, increasing the absorption of CO₂e in the region, so much so that it has been estimated that some 50,000 tonnes of CO₂e will be sequestrated every year for the next 30 years as a result of forest protection.
Supporting the WLT's work in Khe Nuoc Trong has significant ecological and social benefits for the region, suiting our code of ethics here at The Cheeky Panda. Vietnam's rainforests are a hotspot for biodiversity, with Khe Nuoc Trong alone home to 42 threatened species listed on the IUCN Red list.
Law enforcement activities, supported by local conservation groups, safeguard many of these threatened species which are endemic to the area, including the Soala – one of the rarest mammals in the world!
Local indigenous communities, who rely on the forest for their livelihoods, also benefit from its preservation with continued sustainable access to non-timber forest products and clean safe water, protected from pollution and chemicals.
FSC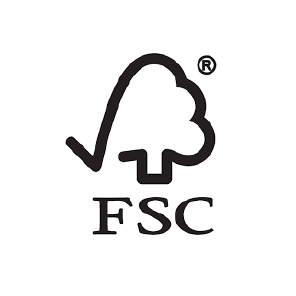 The purpose of creating The Cheeky Panda was to provide a solution to the unsustainable forestry practices that are used in the production of tree-based toilet tissue.
We now have a duty to lead by example and promote sustainable management of our own bamboo forests. To ensure our forests are being well managed, with consideration for wildlife, human well-being, and the environment, we have had all of our sources are independently audited by our certification body, Preferred by Nature, according to the Forest Stewardship Council®(FSC) Standards. The FSC is a non-profit organisation whose mission is to promote 'environmentally appropriate, economically viable and socially beneficial' forest management across the world.
Upon assessment, our forests successfully achieved the FSC's 10 Principles and Criteria for Forest Management:
1. Comply with all applicable laws, regulations and nationally-ratified international treaties, conventions and agreements.
2. Maintain or enhance the social and economic well being of workers.
3. Identify and uphold Indigenous Peoples' legal and customary rights of ownership, use and management of land, territories and resources affected by management activities.
4. Contribute to maintaining or enhancing the social and economic wellbeing of local communities.
5. Efficiently manage the range of multiple products and services of the Management Unit to maintain or enhance long term economic viability and the range of environmental and social benefits.
6. Maintain, conserve and/or restore ecosystem services and environmental values of the Management Unit, and shall avoid, repair or mitigate negative environmental impacts.
7. Have a management plan consistent with its policies and objectives and proportionate to scale, intensity and risks of its management activities.
The management plan shall be implemented and kept up to date based on monitoring information in order to promote adaptive management. The associated planning and procedural documentation shall be sufficient to guide staff, inform affected stakeholders and interested stakeholders and to justify management decisions.
8. Demonstrate that, progress towards achieving the management objectives, the impacts of management activities and the condition of the Management Unit, are monitored an evaluated proportionate to the scale, intensity and risk of management activities, in order to implement adaptive management.
9. Maintain and/or enhance the High Conservation Values in the Management Unit through applying the precautionary approach.
10. Management activities conducted by or for the organisation for the management unit shall be selected and implemented consistent with the organisation's economic, environmental and social policies and objectives and in compliance with the Principles and Criteria collectively.
Our bamboo forests have been FSC certified since the infancy of our business, with every one of our products carrying an FSC 100% label (except for our new Nappies launched in mid to end 2021 which carries the FSC Mix label). We are proud to be the only tissue brand in the UK to have achieved this standard thus far, and to have maintained this certification throughout our rapid expansion.
The Cheeky Panda and the FSC share a vision to meet the needs of today without compromising a sustainable world for future generations. It is therefore our greatest priority to maintain these standards in years ahead.
B2B Case Study

In 2019, we significantly expanded our B2B channel, selling our tissues not only to retailers and wholesalers, but also further tailoring our range to supply offices, hotels, government departments, and more.
There is clear environmental benefit to using our tissues, and with sustainability policy an increasingly important component of business strategy, we only expect to supply more and more buildings throughout the UK and beyond.
We here take a more detailed look at the environmental impact of our tissue, specifically looking at carbon balancing, and how the use of our tissue over a one-year period can significantly reduce emissions levels.
Ultimately, the pitch to businesses is that this is an incredibly simple, yet innovative, solution for those wishing to reduce their carbon footprint.
NORTHERN & SHELL BUILDING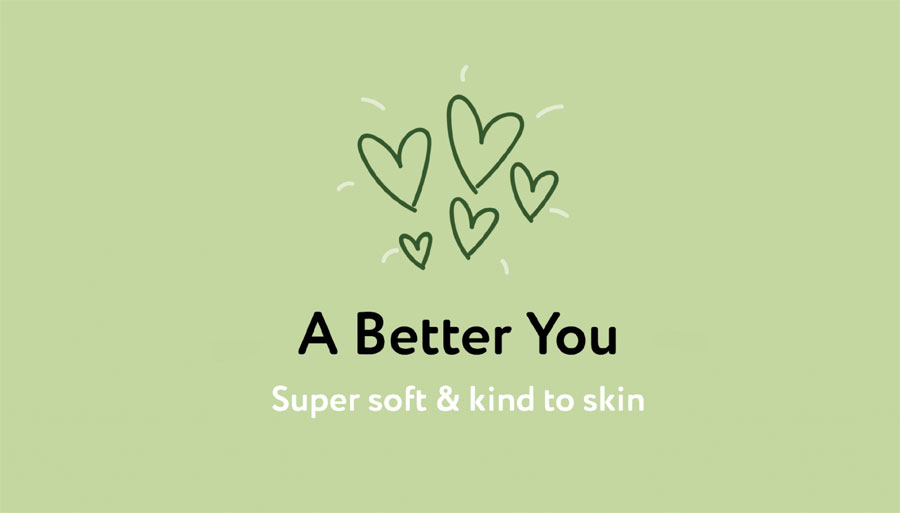 This simple case study illustrates that the use of The Cheeky Panda toilet tissue has led to a carbon footprint reduction of over 5 tonnes over a 12-month period.
We pride ourselves on transparency, so it is our duty to admit that for every tonne of our product produced, there are resultant carbon emissions. These are produced both directly and indirectly.
The benefit of using our tissue, then, is not that we are carbon-free in our production, although we ought to note that bamboo tissue does, in fact, offer a lesser carbon impact than regular, tree-based alternatives. Instead, our solution to reducing the carbon footprint of firms and offices lies in the fact that our products are carbon-balanced.
All our products come with our carbon balanced guarantee, a promise we are committed to keeping as the company grows, allowing businesses who decide to use our products to significantly reduce their carbon footprint, as illustrated in the above case study.
With each sale you'll be supporting The Cheeky Panda's work with the World Land Trust, not only offsetting unavoidable emissions but also helping to protect biodiversity and vulnerable communities through the preservation and Total weight ordered per year = 5.98 tonnes restoration of tropical rainforest.
According to our carbon calculator, using The For every tonne of our product produced, 0.86 tonnes of carbon are emitted. But, this is completely offset by our carbon balancing programme.
Cheeky Panda toilet tissue will reduce carbon emissions for your business by 1 tonne per 1000 people per month or 1 tonne per 100,000 visitors to a venue.
The Cheeky Panda's carbon-balanced promise Total carbon offsetting = 5.14 tonnes allows your business to have net zero emissions for all your toilet tissue needs, significantly reducing your carbon footprint through just a slight change in procurement.
USING THE CHEEKY PANDA REDUCES CARBON EMISSIONS BY . . .
1 TONNE PER 1,000 PEOPLE PER MONTH 1 TONNE PER 100,000 VISITORS TO A VENUE
Looking Ahead


The Cheeky Panda is a rapidly growing company – in 2019 we have tripled our panda employees – but we are committed to carbon-balancing.
Our aim is to become a completely carbon-balanced company by the end of 2020. As such, any new recruits, as well as increased production and sales, will feature in our 2020 emissions calculations, helping us to apply our carbon-balancing programme not least to our production processes, but our entire operations too!
Vegan & Cruelty Free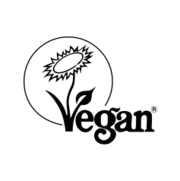 Here at The Cheeky Panda, we take the treatment of all animals, not just pandas, incredibly seriously. We aim to ensure that all of our products, raw materials, ingredients, and manufacturing processes are free from animal testing and by-products.
Ultimately, we remain committed to a completely cruelty-free and Vegan certified supply chain and product range. This stands not only as an aim of ours, but a clear achievement supported by our range of certifications.
All of our products are certified with The Vegan Society, illustrating our compliance with international standards for vegan products. Also, all of our wet products comply with the Cruelty Free International's 'Leaping Bunny' criteria, the international gold-standard in cruelty free certification for personal care and household products.
We also take active steps to ensure that we are not indirectly involved or associated with animal-testing and other forms of cruelty. As such, we do not knowingly buy or use ingredients from companies utilising animal testing, or have been associated with animal testing, since the fixed cut-off date of 11/03/2013.
In addition, we also communicate effectively with all those involved in our supply chain, ensuring that we can control the steps in the manufacturing process. This involves monitoring all products, as well as the raw materials and ingredients used, through obtaining information from our suppliers and making annual site visits to the factory.
Ultimately, this illustrates commitment to our pledge to not work alongside any company associated with animal cruelty. In this day and age, there are countless natural ingredients available for use. Animal testing is therefore not a necessity and need not even be an option.
We have shown that high-quality products can be produced in the absence of animal testing and that, importantly, this does not come at the expense of safe use by consumers.
Chemical Usage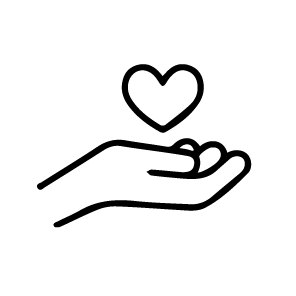 We strive to be as natural as possible in our production, with most of our ingredients having had no refinement from their raw materials. Our Baby Wipes, for instance, consist overwhelmingly of natural products in their raw form, with water, aloe vera, coconut water, and apple extract constituting 99.9% of the formula of the product.
The remaining tenth of a percent of this formula is further made up of ingredients that are both vegan and naturally-derived, despite their fancy scientific names. In terms of our wider production processes, our bamboo harvest is free from fertilisers and pesticides.
This is due to the plant's impressive natural growth rate, meaning external stimulation of growth is not required. Our final products do not make use of fragrances or de-inking agents, while they are also BPA-free, further illustrating our preference for products we can confidently say are as natural as possible.
We aim to keep chemical use in our products at a minimum and believe we have achieved this to the best of our abilities thus far. This further stands as a goal to work towards, particularly in terms of new product development, as we seek to provide overwhelmingly natural alternatives to everyday products.
Impact on Wildlife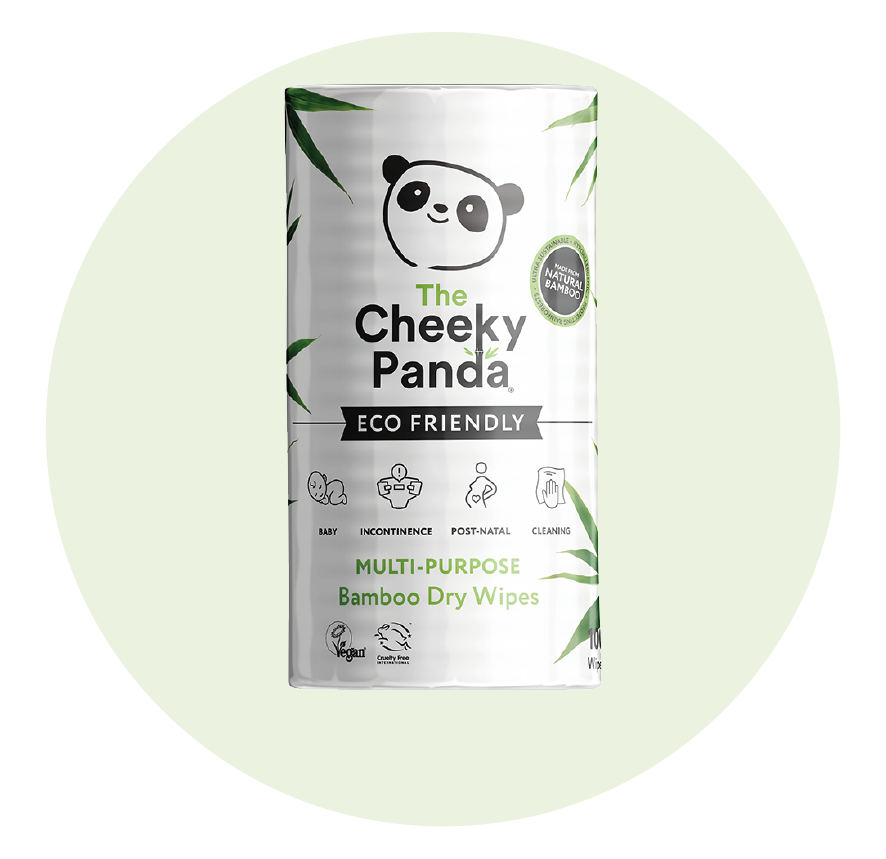 But What About the Pandas? Impact on Wildlife One of the most common questions we are asked concerns the impact of our production processes on pandas themselves. Pandas are an endangered species, with such a status largely stemming from the negative impact of human activity.
As such, it would be a clear contradiction of our sustainability message, as we seek to do good not only for the environment but also all those within it, if we were to directly contribute to the worsening of pandas' livelihoods.
The simple answer to such a question is that there are over 1000 different species of bamboo, with the panda's diet consisting predominantly of just three of these – black bamboo, water bamboo, and arrow bamboo.
The bamboo we use as the base of our products is a completely different species – Neosinocalamus Affinis. In fact, this species of bamboo grows in a completely different region to that of the panda, with their habitats concentrated in the forests of southwest China, many miles away from the mountainous regions from which we harvest.
We ought also to highlight any potential impact of our production on wildlife as a whole. In line with our other practices, we aim to keep this to a minimum. In terms of knowing our exact impact, this is of course difficult to measure, but we can again appeal to certifications to credibly claim minimal impact on wildlife.
The bamboo we source is certified by the Forest Stewardship Council (FSC), who inspect and certify forests in accordance with strict standards, based upon their 10 principles of forest stewardship. Included in these principles are such matters as conservation and environmental protection. That we meet such criteria indicates that our work does not have an adverse impact on wildlife or wildlife habitats.
B Corp Certification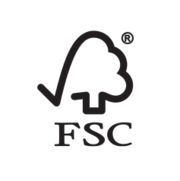 In July 2019, he Cheeky Panda became a certified B Corporation (B Corp), an achievement that stands not only as one of the highlights of the year, but one of our proudest moments since our inception in 2016.
We are proud to be recognised as a business that meets the highest standards of social and environmental performance, being able to co-manage the aims of both profit and purpose.
The B Corp community consists of around 3,000 other organisations globally, all of whom use their positions, power, and processes as a force for good, and in an attempt to address society's most challenging problems.
A B Corp need not be a non-profit, but it ought to use such profits and growth as means to a greater end, ultimately having a positive impact on all stakeholders, not just shareholders.
We have been recognised as a company addressing one of the environment's most pressing challenges: deforestation. In providing innovative, sustainable, and altogether more socially conscious products than those historically on the market, we have met the B Corp goals of seeking a positive impact on a much wider basis than solely upon shareholder wealth.
We also seek to care for our people, both those in our London HQ and those employed by third-party suppliers, details of which can be found in our anti-slavery section. Again, this illustrates our social conscious and desire to do good for all stakeholders, an essential criterion for a B Corp.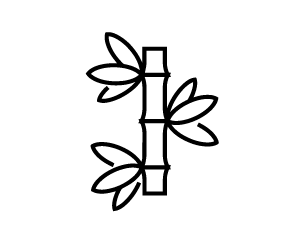 Upon achieving B Corp status our Co-Founder and CEO, Julie Chen, expressed her excitement: " Achieving B Corp Certification has firmly put The Cheeky Panda on the map as a leading business in sustainable bamboo products. We are delighted to be a part of a global com munity using business as a force for good. As per The Cheeky Panda mission statement, we aim to Innovate, Impact & Inspire. By creating a sustainable world for future generations through innovative products, we impact and enrich both people and the planet, without exploiting the environment, while inspiring a fun, conscious, and healthy lifestyle."
Kate Sandle, Director of Programmes and Engagement of B Lab UK also added: " We are delighted to welcome The Cheeky Panda to the B Corp community. This is a movement of companies who are committed to changing how business operates, who believe business really can be a force for good.
We are pleased to have B Corps of all shapes and sizes as part of our community – from start-ups to multinationals, and across many different industries. Business is a powerful force, and one that – as these companies are showing – can be used for good.
Welcoming The Cheeky Panda is a particularly exciting moment because we've seen that the tissue industry is in particular need of a shake-up. We and the rest of the B Corp community are really pleased to support The Cheeky Panda in paving the way for a new way of doing things. "
While we are delighted to obtain B Corp status, we of course cannot rest on our laurels. Instead, this gives us additional motivation to keep contributing positively to society, the environment, and those within it. We have sought innovative solutions in standing up to the problem of environmental threat and this is something we will only continue doing in the future.
Social Enterprises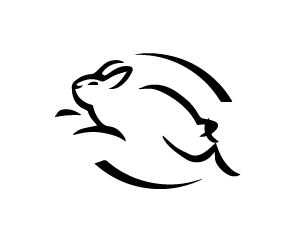 In addition to our sustainability accreditations and mounting industry and business awards, we also became a supporting member of Social Enterprise UK this year. This sets us apart from traditional businesses, with a clear focus on investing in social good, putting people and the planet before profit. Social enterprise comes in all different shapes and sizes, from local coffee shops to international corporations, and we are proud to support their work.
At The Cheeky Panda, our values have been the driving force behind our environmentally-con scious innovation, believing that social enterprise is the future of business.
Modern Slavery and Human Trafficking


We here outline the actions undertaken to understand the risks presented by our business activities in relation to the issues of modern slavery. We also provide illustration of the steps we have put in place to ensure that our supply chain, and other aspects of our business, are free of slavery and human trafficking.
We wholeheartedly condemn all such practices as sociated with modern slavery, human trafficking, and exploitation of persons. This comes not least from the perspective of a company with aims of contributing to social and environmental good, but simply from our po sition as decent citizens, with morals, values, and basic human empathy.
Supply Chain Overview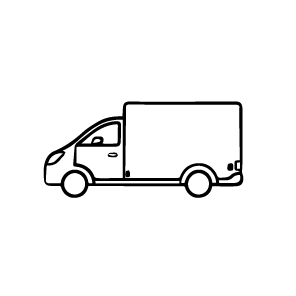 We are a sustainable organisation, aiming to do good not only environmentally but also socially. Our operations and supply chain are fairly large, spanning multiple continents. As such, despite our best efforts and intentions, there is always the risk that modern slavery may be present within our business practices.
The purpose of this statement, then, is to set out our approach to preventing modern slavery, human trafficking, and exploitation, in our own operations, as well as the partners that assist the implementation of such operations in our supply chain.
The nature of our supply chain, be it through large-scale geographical, cultural, or other differences, presents an issue in avoiding modern slavery. We remain committed, however, to taking adequate steps to ensure that no such practices are present within our operations.
From an environmental perspective, our logistics present a significant contribution to our own carbon footprint. We try our best to keep these to a minimum though, choosing to ship goods by sea rather than the more environmentally damaging options of rail and air freight.
Again, we are looking to make considerable strides and improvements on this front in the coming years. We will not tolerate anyone associated with our work, or the delivery of such work, carrying out any form of modern slavery or human trafficking. With regards to our own conduct, we strictly prohibit the use of modern slavery and human trafficking in our operations and supply chain. In our dealings with other parties, we remain committed to termination of contracts and negotiations, as per Ethical Trading Initiative guidance, where the behaviour of other parties violates this, and where there is seemingly no willingness or desire to address such behaviour, or the incident from which such behaviour arises.
Risk Assessment


We identified manufacture in China as an activity of potential risk in relation to human trafficking and slavery, stemming from concerns regarding implementation of both human and workers' rights laws in the country.
The Cheeky Panda Limited, its suppliers, and partners are expected to comply with all applicable international human rights standards, national legislation, statutory requirements, and existing polices.
The following steps were taken to ensure that our operations, as well as those of our manufacturing partners, respected such compliance and aligned with our belief that everyone has the right to freedom from exploitation:
• Workers' Rights – ensuring that all workers have individually written employment contracts, explicitly specifying their employment terms
• Workplace Complaints – existence of internal HR department with capacity for unresolved issues to be escalated to the Ministry of Human Resources and Social Security
• Lowest Hourly Wage – Chinese Yuan equivalent of £1.59, with national minimum wage standing at Chinese Yuan Equivalent of £0.89
• Benefits – Contributory pension scheme, healthcare, life insurance
• Working Week – 40 hours with two days of vacation per week, plus opportunity for paid overtime (at premium rate)
• Minimum Working Age – 18, in accordance with government legislation
• Age Compliance Checks – Checking of Work Visa Certificates and dates of birth We seek to routinely implement such checks on an appropriately timely basis and commits to implementing similar checks in the event of sourcing new supply and manufacturing partners. In addition to legal compliance, we expect all staff, partners, and suppliers to demonstrate commitment to meeting the following standards:
• Zero tolerance to inaction on exploitation
• Fair payment
• Upholding individual freedoms - Both freedom from, for instance, coercion - And freedom to – enter and leave employment, voluntarily and freely, etcetera
• Maintenance of satisfactory working conditions
• Fostering supportive culture and transparency
Plastic Free Packaging Plan
D2w We are always looking for new, innovative ways to improve our packaging. In 2018 we started treating our plastic packaging with D2w: a non-toxic additive which breaks down the molecular structure of plastic into smaller, biodegradable intermediates.
This means when our packaging is disposed of, it represents a food source for organisms such as fungi and bacteria. As such, the plastic breaks down in much the same way as some completely natural material, such as tree leaves.
Our packaging is known as 'controlled-life plastic', as it is engineered using D2w at the manufacturing stage to pre determine its 'useful lifespan' before biodegrading. Our D2w treated packaging has been engineered to break down by approximately 91% within 24 months.
Controlled-life technology ensures that our products and our packaging will not be leaving a legacy of plastic, either on on land or at sea. Despite the environmental improvements made to our packaging we maintain our belief that 'Less Plastic Is Fantastic'. As such, we are working towards a 100% plastic free tissue range by the end of 2020. We are giving our packaging a complete wardrobe makeover starting with our toilet tissues and pocket tissues, which are now being packaged using widely recyclable paper and card.
As for our wet wipe range, the packaging needs to be able to withhold moisture without disintegrating. As such, plastic packaging is an unavoidable necessity. Our wipes' plastic packaging is made of 3 layers of recyclable materials. They can only be classified as 'PET7' under current UK regulation. We are working to improve our wet wipes packaging. Such production processes illustrate the steps that we take to ensure a much more environmentally friendly solution, even if we cannot succeed in our ultimate goal of zero plastic use in this case. Furthermore, product innovation has led to the curation of our first plastic free wipe – the Dry Wipe! This wipe comes wrapped in paper instead of plastic and is 100% biodegradable.
Our achievements
25 Million Rolls Sold
39,600 Trees Saves
4,950 Tons of Carbon Saved


"Small acts, when multiplied by millions of people, can transform the world!" – Howard Zinn


Get in contact today to begin a 'Panda-ship' and help create a more sustainable world.
Contact Us +44 (0) 020 7283 0028
10 Lower Thames St,
info@cheekypanda.com
London
EC3R 6EN